Coming Soon to the Michener Art Museum!
2/6/2020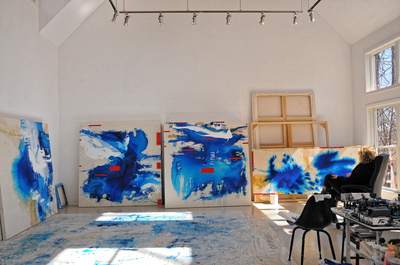 "Rising Tides: Contemporary Art and the Ecology of Water", curated by Laura Turner Igoe, Ph.D. Curator of American Art opens April 4-August 23, 2020, at the Michener Art Museum, Doylestown, Pa. Featuring the work of contemporary artists from the greater Philadelphia region that are investigating climate change, global warming, and other environmental concerns. Among those represented will be Diane Burko, Stacy Levy, Janet Filomeno.
The above photo captures several works from the past exhibit "As the Sea Rises"- Blue Crystals Revisited, by J.Filomeno at the Walter Wickiser Gallery, NY, NY., Dec. 2018. Many of these works will be on view at this exhibition.
---
On view now!
10/9/2019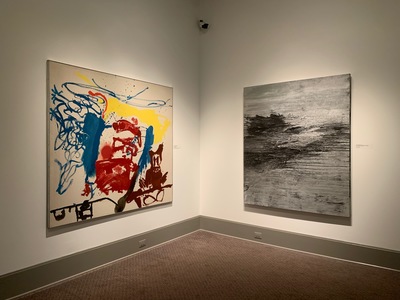 So honored to be exhibiting next to Helen Frankenthaler at the Michener Art Museum in Doylestown, Pa. On the left "Lise's Supper", 1960, H. Frankenthaler, on right "The Delaware Series" no.11, 2007, J. Filomeno. A big thanks to the Michener Art Museum! If you are in the area stop by and visit this incredible museum!
---
SEATTLE ART FAIR 2019
8/1/2019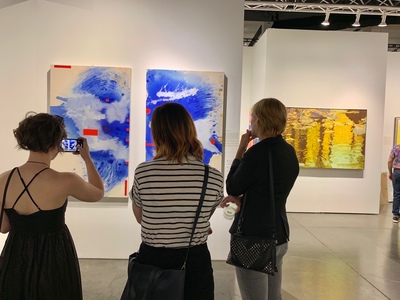 Walter Wickiser Gallery, NYC, will be exhibiting new work of mine along with other gallery artists in Booth D17 at Century Link Field Event Center Aug. 1- Aug. 4, 2019. So excited! You can see the available works on Artsy and also the Walter Wickiser Gallery website. If in Seattle come have a look.

---
As The Sea Rises
8/30/2018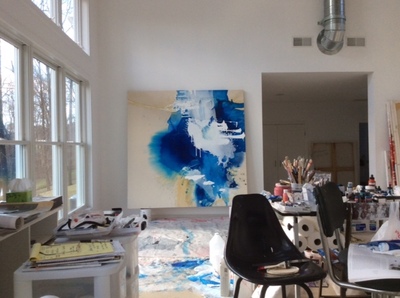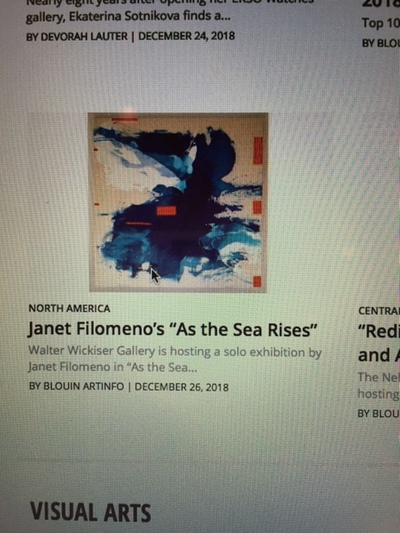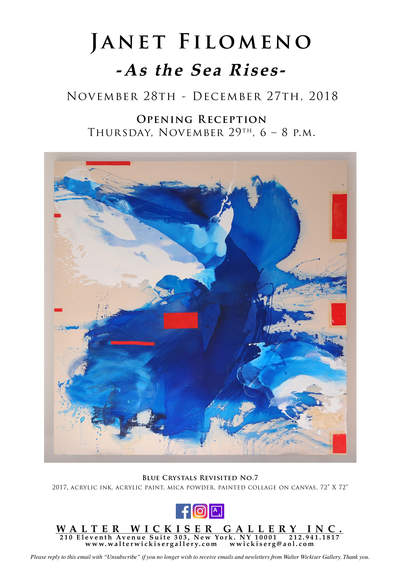 "As the Sea Rises"

solo exhibition at:
Walter Wickiser Gallery
210 Eleventh Avenue Suite #303
New York, NY. 10001

T: 212-941-1817

wwickiserg@aol.com
www.walterwickisergallery.com
November 28-December 27, 2018
---
Abstract Illusion
12/5/2017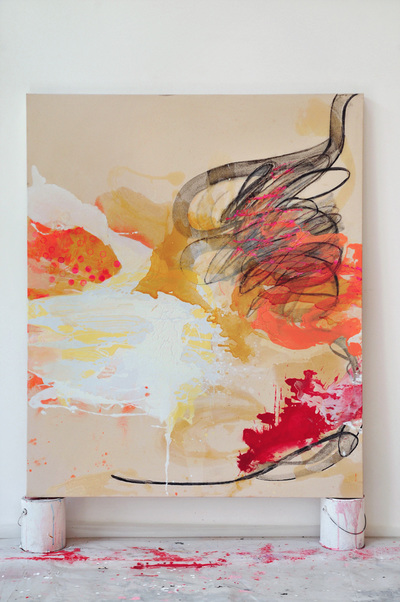 Lotus Rising no.25, 2016, was featured in the exhibit Abstract Illusion
( 2-person show) at E-Moderne Gallerie, Philadelphia, Pa. The exhibit was
Dec.8, 2017- Sunday Jan. 28, 2018.